Hobbies and extracurricular activities play a crucial role in a child's overall development. In this fast-paced world, it is crucial to provide children with opportunities to explore their passions and interests outside of their academic curriculum. In this digital age, kids can take these classes online, and the convenience and flexibility of online learning make it easier for kids to pursue their hobbies. Let's look into the facts of why kids must undertake hobby classes and the advantages of investing in online hobby classes.
The Importance of Online Hobby Classes for Kids

Hobby classes are a great way for kids to learn new skills, explore their interests, and develop their personalities.  Here are some of the advantages hobby classes bring in for your kid in their growing years.
1. Unleashes Creativity and Imagination
Inculcating a new hobby helps kids develop their creativity and imagination. These classes provide kids with a platform to express themselves and their thoughts through various forms of art. Painting classes help kids develop their artistic skills and imagination, while music classes online and dance lessons online help kids develop rhythm, coordination, and body movements.
2. Improves Focus and Concentration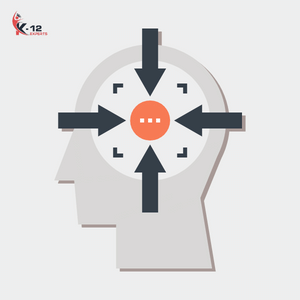 Hobby classes help kids improve their focus and concentration. These classes require kids to pay attention to detail and practice regularly, which helps develop their focus and concentration. This can help them perform better in school and other activities as well.
3. Boosts Confidence and Self-Esteem
Online hobby classes help kids build confidence and self-esteem. By learning new skills and practicing regularly, kids develop a sense of accomplishment and pride in their abilities. This can lead to increased confidence and self-esteem, which can be beneficial in many areas of their lives.
4. Promotes Socialization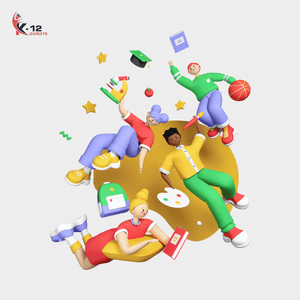 Online hobby classes can also promote socialization among kids. Online classes allow kids to connect with others who share similar interests, and they can collaborate and learn from each other. This can help kids develop social skills and make new friends.
5. Provides a Break from Screen Time
In today's world, kids spend a lot of time in front of screens. Hobby classes provide kids with a break from screen time and allow them to engage in activities that are not screen-based. This can be beneficial for their physical and mental health. You may say that online hobby classes do not decrease but increase your kids' screen time. But if we consider the average time spent on screens for your kids, online hobby classes not only cut it down but also ensure the screen time for these classes is the most productive hours of the day for your kids.
5 Reasons to Take Online Hobby Classes
Since the pandemic, most parents have given up their conservatism related to online modes of education. But is it worth considering the same for online hobby classes? Certainly, it is. Here is why.
1. Flexibility and Convenience
Your kids gain flexibility and convenience to learn at their own pace and on their own time. Kids can participate in these online classes from the comfort of their homes and choose classes that fit their schedules.
2. Wide Range of Options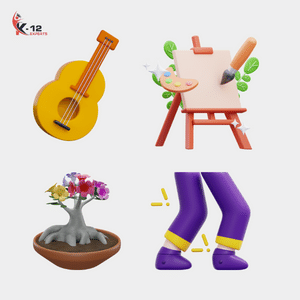 Online hobby classes offer a wide range of options for kids to choose from. From music classes online to dance lessons online, kids can choose classes that match their interests and skills.
3. Affordable and Accessible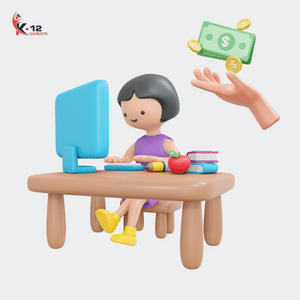 Online hobby classes are generally more affordable and accessible compared to traditional classes. Kids can participate in these classes from anywhere in the world, and they do not have to worry about transportation or other costs associated with traditional classes.
4. Individual Attention
Learning a hobby like dance, art, or music online provides kids with individual attention, which can help them develop their skills and knowledge more effectively. Online classes also allow kids to interact with their instructors and get immediate feedback on their performance.
5. Fun and Engaging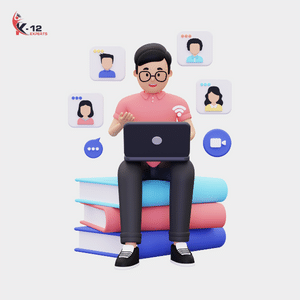 Hobby classes are meant to be fun and engaging for kids. By participating in these classes, kids can explore their interests, learn new skills, and have fun at the same time.
Encouraging children to take hobby classes is essential for their overall development. Whether it's through online painting classes, music classes online, or dance lessons online, there is a wide range of options for children to choose from. Participating in these classes can help kids to build their confidence, develop their creativity and imagination, improve their cognitive abilities, and enhance their mental and physical health. By fostering a love for learning and self-expression through hobbies, parents, and educators can lay the foundation for a lifetime of personal growth and fulfillment. So, let's encourage kids to take up an online hobby class at K-12 Expert and watch them grow and flourish.